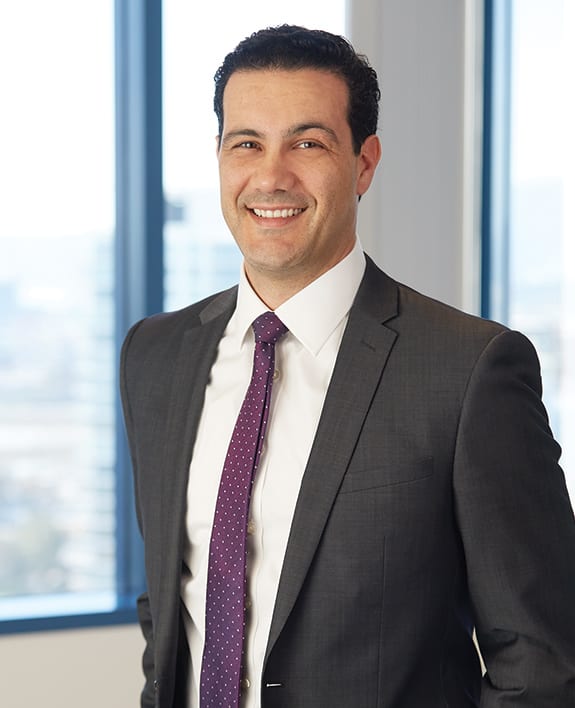 Nickolas R. Strain
CFP®, CPWA®, AIF®
Senior Wealth Advisor/Chair of Wealth Advisory Committee
MBA UCI
Nick holds two key roles at Halbert Hargrove. As Senior Wealth Advisor in our Long Beach office, he works with clients in helping them determine goals and identify financial risks, creating an allocation strategy for their investments. Collaborating with clients, Nick addresses the broad range of their financial concerns, including retirement, insurance, and estate planning. Nick excels at educating clients—and is a great listener: "I enjoy helping clients work towards goals, solve problems that arise, and uncover risks that they might not have considered."
As Chair of HH's Wealth Advisory Committee, Nick leads committee members in exploring financial planning issues that impact clients—and creating responsive solutions. Nick sees his role as "ensuring that we have a diverse set of ideas on the table to make the right decisions." Nick was named to his current management role in 2012 and has participated in the Wealth Advisory Committee since 2010; he also served on HH's Investment Committee from 2007 to 2010. He joined the firm in 2005.
Nick holds an MBA from University of California, Irvine and he earned his Bachelor of Science degree in Management Science from University of California, San Diego, where he played college basketball and studied abroad in Florence, Italy. He was awarded the ACCREDITED INVESTMENT FIDUCIARY™ (AIF®) designation by the University of Pittsburgh-affiliated Center for Fiduciary Studies, and his Certified Private Wealth Advisor (CPWA®) certification from the Investments & Wealth Institute® formerly IMCA. He is also a CERTIFIED FINANCIAL PLANNER™ (CFP®) professional.
Outside of his advisory roles at HH, Nick currently serves on the Board of the Los Altos Family YMCA of Greater Long Beach and is the Chair of the Finance Committee. He was a charter member of the Young Professional Long Beach Chamber of Commerce. He also has contributed to Investopedia's Advisor Insights web column since its inception in 2015. Since that time, more than 400,000 readers have benefited from Nick's perspective on a range of investing and planning issues. You can link to his articles here: Nick's Advisor Insights page.
Nick and his wife Carrie live in Long Beach, have two children and love to travel; being part of close families, they also frequently head to central and northern California for family visits.